Brussels, Belgium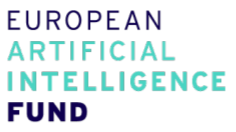 Fund Director
European AI Fund
Brussels, Belgium
The European AI Fund was launched in 2020 as a philanthropic initiative to shape the direction of AI in Europe. We are a group of national, regional and international foundations working in Europe who envision a world where AI serves the interests of people and society, and where the policies and funding that regulate AI champion equity, fairness, and diversity, as well as democracy and human rights.
The European AI Fund is housed at the Network for European Foundations (NEF), an association of leading European foundations, dedicated to strengthening philanthropic cooperation, based in Brussels.
We are seeking to appoint an exceptional individual to the role of the Fund Director at the earliest possible date.
We are looking for a forward-thinking leader in the technology and civil society space in Europe. As the Fund Director steering this initiative, you will strengthen, cultivate and help to grow this funder partnership by acting as the liaison between the Network for European Foundations and the donors that contribute to the fund. You will empower the civil society organisations you work with to identify, design, and implement grants and convenings that address issues at the intersection of technology and society.
Key Responsibilities
External Engagement
Partner Management: Manage the fund's relationships with the civil society organisations where funds are directed;
Funder Cultivation: Drive ongoing partnerships with and reporting to the initiative's funders; cultivate relationships with potential future donors and partners in collaboration with existing members;
Field Development: Serve as a forward-thinking leader in the technology and civil society spaces, contributing findings from the programme back to the field at large;
Policy: Review developments in the tech policy field in Europe in order to spot opportunities for the AI Fund to support the activities of grantees.
Portfolio Management
Strategy: Help question, test and refine the AI Fund's funding strategy in close liaison with the Fund's steering committee and co-chairs;
Mentorship: Serve as an active thought partner and advisor to the grantees and funders, working with them both individually and as a cohort to advance their work and to cultivate meaningful connections for them within and beyond the European AI Fund.
Programme and Grant Management
Programme Management: Work closely with the fund's Programme Manager to direct the execution of the fund's strategy, including making critical decisions about; timelines, balancing partner needs, and crafting systems and processes that will allow our grants to have maximum impact;
Grant Management: Work with the fund's Programme Manager and the secretariat at the Network for European;
Foundations to track progress against grant goals and to forecast and track budget expenditures; assure compliance with all policies and procedures.
Professional Qualifications
Significant relevant professional experience (>5 years), preferably in an organisation of civil society or philanthropy;
Significant knowledge of the digital field or tech policy in Europe and a good comprehension of the AI challenges and opportunities in Europe;
Consciousness of the power dynamic between funders and those who rely on funding;
Experience in managing donor-funded projects in the civil society field is an advantage;
Ability to explain tech policies to a non-expert/not tech-savvy audience;
Demonstrated expertise working across multiple countries and cultures;
Fluency in multiple languages relevant to the programme's geographic focus areas desired (English as working language);
Master's degree or equivalent experience.
Personal Qualifications
Strong diplomacy;
Excellent written and verbal communication skills; strong ability to communicate effectively with a wide range of internal and external stakeholders;
Strong strategic and analytical approach;
Persuasiveness and enthusiasm about the mission of the fund; strong commitment to its objective;
Ability to adjust to change flexibly;
Start-up mindset and hands-on attitude;
Proven ability to work independently in cross-functional, distributed teams;
Willingness to travel, including internationally, to meet with project partners as appropriate and necessary (mostly paused during the pandemic).
What We Offer
An exciting job opportunity to shape and steer a newly established philanthropic initiative;
Meaningful and stimulating work;
A learning organisation;
Depending on skills and experience of qualified candidates, we offer a gross salary range of € 65,000 – € 80,000 annually.
Location
There is a slight preference for this position to be based in Belgium. For the right candidate, we are able to offer a consultancy arrangement in the jurisdictions of the European Union or the United Kingdom. Please note, this position is not eligible for work authorisation sponsorship.
Diversity
We are an equal opportunity employer and value diversity. We do not discriminate on the basis of race, religion, colour, national origin, gender, sexual orientation, age, marital status, veteran status, or disability status.
Application Process
The European AI Fund has engaged the services of Odgers Berndtson, to whom applications should be sent at your earliest convenience and by no later than Monday 13 December 2021.
In order to apply, please submit a comprehensive curriculum vitae along with a covering letter, setting out your interest in the role and details of how you match the required criteria.
Please send your application documents by e-mail to:
Dr Nicola Müllerschön
Principal
Odgers Berndtson Unternehmensberatung GmbH
Taunustor 1
60310 Frankfurt/Germany
Phone +49 69 95777421
E-mail: [email protected]
Don't forget to mention unjobvacancies.com when applying.
To help us track our recruitment effort, please indicate in your email/cover letter where (unjobvacancies.com) you saw this job posting.